Best of Strangers/Photojournalism
Summit Quest 300 musher Deke Naaktgeboren departs the Pleasant Valley store Saturday morning as fans look on. ISO 100 f/4.8 1/1600 sec 78mm.
Summit Quest 300 dog musher Dan Powell keeps the calories in his sled dogs with hearty treats and custom fleece blankets during a layover at the Circle checkpoint. ISO 400 f/5 1/160 sec 90mm.
A mix of street photography and news journalism feature. Dog mushing handler takes a break after raking up straw used for resting dogs at the Circle checkpoint during the Summit Quest 300. The wintertime raking caught my eye. ISO 400 f/5 1/800 sec 135mm.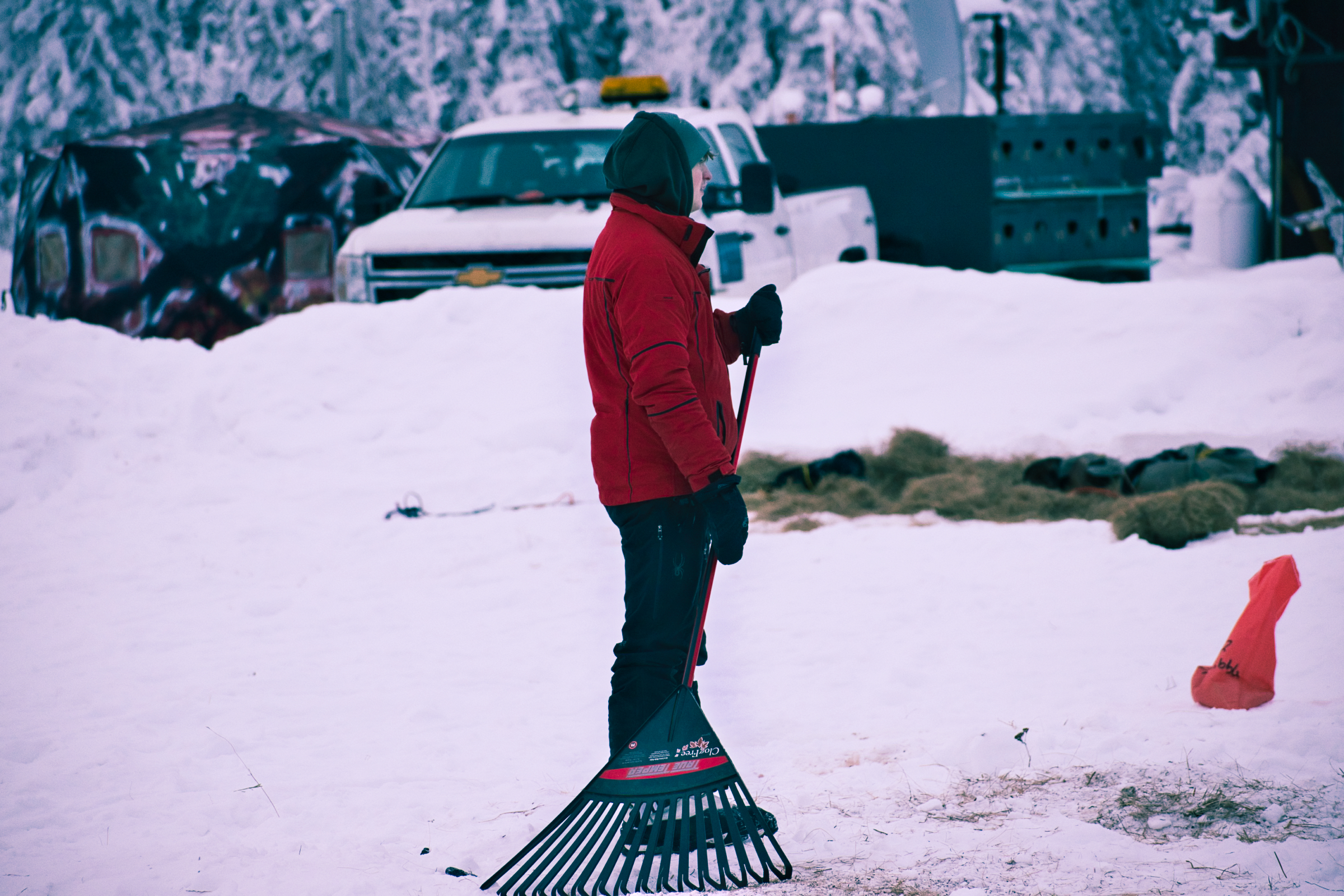 Fans cheered on as musher DJ Star began the Summit Quest 300 without dogs. Fortunately, some quick-handed fans captured his loose dog, allowing him to start over with a full set of harnessed dogs. ISO 100 f/4.5 1/400sec 70mm