I obviously took this one a couple weeks ago, at the start of the Quest, and captioned it like this: Hugh Neff, of Laughing Eyes Kennel, rounds a bend in North Pole, Alaska, at the start of the 2016 Yukon Quest. This is Neff's 16th attempt at the race, which he last won in 2012.
Little did I know then that Neff would go on to win!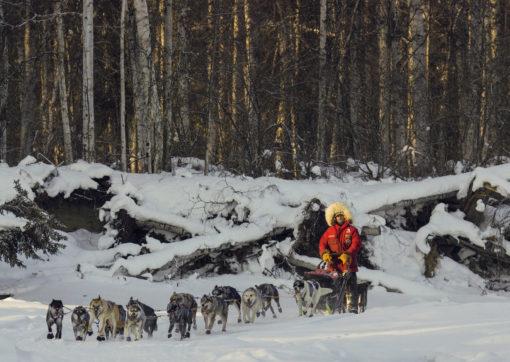 I used our Photoshop techniques to balance out the white and make the colors a bit more natural. Of all my Quest pictures I chose this one because I like the contrast of the red on the snow (most other mushers were wearing their white bibs and/or dark coats) and  how the sun is angled right on him.